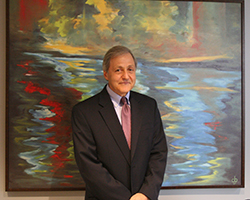 Mr. Torchia graduated from Xavier University in 1981 with a degree in Industrial Relations. After graduating from the University Of Dayton School Of Law in 1984, he joined the firm of Tobias & Kraus and became a partner in 1990.
Mr. Torchia has spent over 38 years representing plaintiffs in employment-related matters. He has obtained jury verdicts and judgments on behalf of workers with claims for gender discrimination, age discrimination, intentional infliction of emotional distress, defamation, false imprisonment, violations of the First Amendment, interference with employment, wrongful termination in violation of public policy, breach of contract, and ERISA violations.
Mr. Torchia is a member of the Ohio and Cincinnati Bar Associations, the Executive Board for the Cincinnati Employment Lawyers Association, and the Ohio Employment Lawyers Association (OELA). Mr. Torchia chaired the Cincinnati Bar Association's Civil Rights Committee from 1997 to 1999. He is co-author of "Litigating Wrongful Discharge Claims" (Callaghan 1986) and has been a frequent speaker on various topics including employment-at-will, all types of discrimination, sex harassment, retaliation, and the constitutional rights of employees.
Mr. Torchia is "AV" rated by Martindale Hubbell and has been listed in every edition of "The Best Lawyers in America" since 1997. He has been an Ohio "Super Lawyer" since 2004, and was named one of the top 100 Super Lawyers in Ohio in 2004-2007 and 2019-2020. Mr. Torchia was also recognized as one of Cincinnati's top 50 Super Lawyers in 2004-2007 and 2012-2022. In 2004, Chambers & Partners listed Mr. Torchia as one of Ohio's leading plaintiff's employment attorneys.